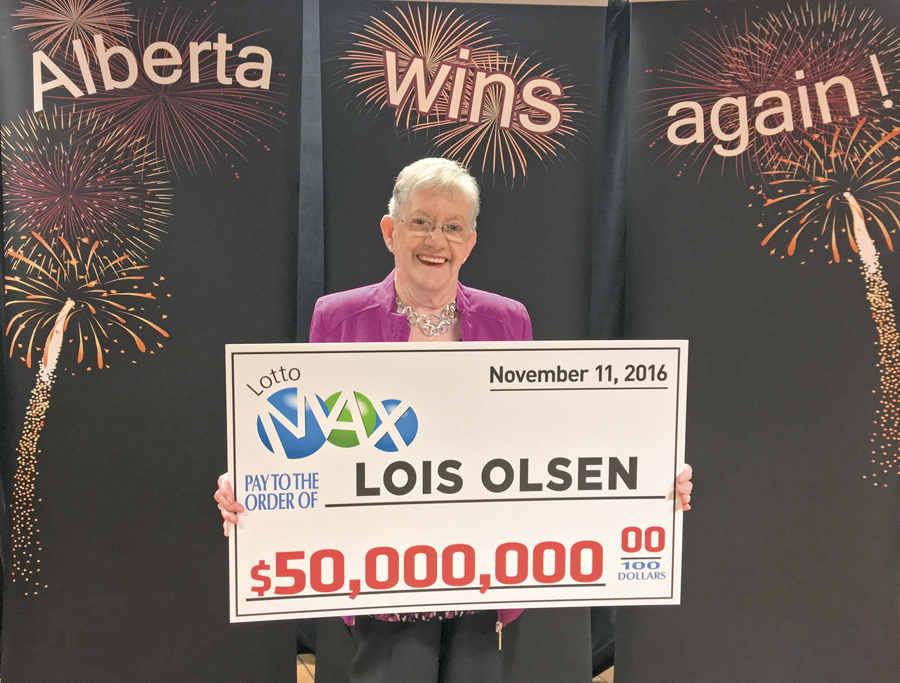 The first thing Lois Olsen of Irma says when asked about her recent $50 million lottery win is: "It was an awful shock, really." 
Olsen was able to officially claim her prize on Nov. 30 in Edmonton with members of her family and the media present.
The ceremony was the conclusion to a whirlwind two weeks since she found out she was the big winner on Nov. 12. Though, the excitement likely isn't close to being over yet.
Olsen said she checked her ticket herself Continue Reading →