Viking Council to hold open house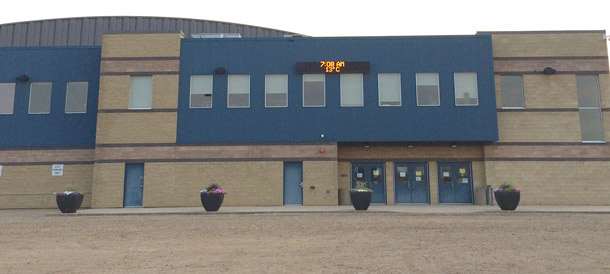 Residents will get the chance to ask their questions regarding the town's direction on April 19 when the new Viking Council plans to hold an open house at the Viking Carena Complex. Viking Council has nixed the idea of a town hall meeting in favour of the open house format.
The session will run from 5:30 p.m. to 8:30 p.m. with the welcome poster reading: "The Town of Viking invites you to attend the Council Open House. Learn about projects underway, ask questions and learn about new programs and initiatives."
There will be five discussion topics in which there will be informative displays and town councillors on hand to give explanations and details.
The Highway 619 project is one that is on the minds of many people due to the construction delays and soil contamination issues. More construction work will have to be done this summer to replace already installed water mains and replace the overlay done last fall.
The town is borrowing $750,000 to pay for a cleanup it says should be the responsibility of the province or the polluters themselves.
Read the full story in the latest edition of  The Weekly Review – available on newsstands now!
Print is still the most effective medium. Attract LOCAL customers by supporting LOCAL media. ADVERTISE!
Patricia Harcourt
Editor