Irma Council update for February – Electronic payments now available to residents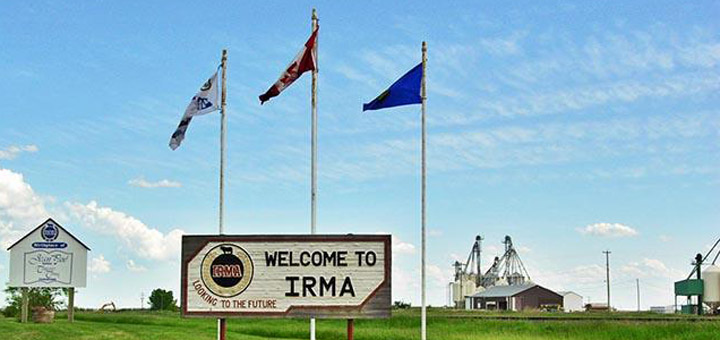 The following administrative motions were made at the Irma Council February meeting:
The village has had its audit completed with no problems cited. Council moved to accept the financial statement (a copy is on the village website www.irma.ca).
A motion to extend Brian King Corporation as the village's auditor for the following audits in 2018, 2019, 2020, and 2021 was passed.
A motion was passed to adjust and clarify items for the village's transfer site and the fees attached to that operation.
A motion was passed concerning the cemetery and a family's headstone. Another motion to amend the columbarium policy was also passed.
Council agreed to remove the topic of the train whistle from the council agenda.
Council set the Village of Irma's open house for April 24, 2018.
It was also agreed to purchase a one year fully redeemable GIC for the Village for reserve accounts.
Council agreed to have the new accounting program include electronic payments for residents.
Accepted were the following requisitions and funding requests: Irma Library for $2.13 per capita, NLLS for $2,641.47, Wainwright FCSS for $3,828, and East Central 911 for $3,334.40.
Council agreed to check to determine if the MD of Wainwright wants to continue the recycling program at the transfer site.
Final motions were passed to accept reports, file correspondence, and adjourn the meeting.
Read the full story in the latest edition of  The Weekly Review – available on newsstands now!
Print is still the most effective medium. Attract LOCAL customers by supporting LOCAL media. ADVERTISE!
Neil Loonen