Break-and-Enter near Kinsella results in arrests of male and female suspects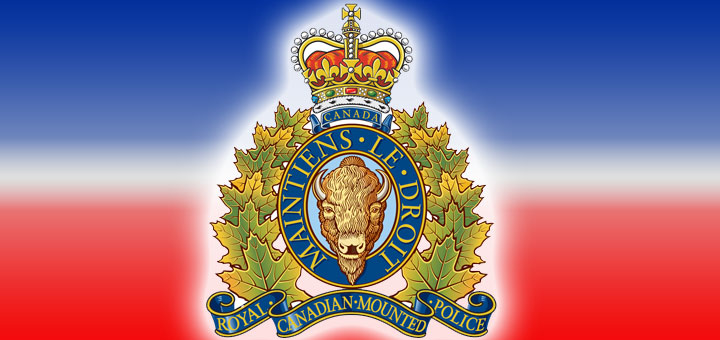 A male and female were arrested and charged after they were allegedly involved in a brazen residential break and enter earlier this month.
On February 5, Viking RCMP responded to an address on 110 Range Road in response to a break and enter in progress. The home owner found a male suspect breaking into his garage in attempts to steal his truck. The victim attempted to intervene when he was threatened by the suspect. The victim was not injured.
The male suspect picked up the female suspect in the stolen truck and departed the residence.
The suspects then abandoned that vehicle in a ditch and got into a previously abandoned stolen truck. RCMP spotted the pair in the area but due to public safety concerns a pursuit was not initiated.
At approximately 1 p.m., the suspects stole another truck from a gas station in Viking and was last seen headed westbound on Highway 14.
A collaborative investigation between Stony Plain RCMP and Viking RCMP lead to both suspects being identified a short time later. Information sharing and cooperation from the public was integral in locating the suspects who were wanted on previous Criminal Code charges out of Edmonton.
On February 7, both suspects were arrested without incident by Stony Plain RCMP.
Abray Wayne Isaac (35) of Spruce Grove is facing several Criminal Code charges including Break and Enter, Uttering Threats, Possession of Stolen Property, Theft of Motor Vehicle, Drive while disqualified, and Breach of Probation. He has been remanded into custody for a court appearance on February 26 in Vegreville.
Alicia Christine Silva (23) of Spruce Grove is facing several Criminal Code charges including: Possession of Stolen Property and two counts of Theft of Motor Vehicle. She was released on bail and is due in Vegreville Provincial Court on February 26.
The relationship between the RCMP and the members of our communities is a partnership.
We need residents to be the eyes and ears of their communities and to report suspicious activity as soon as they are aware.
As this matter is now before the courts, no further information will be provided.
As published in the February 14 edition of The Weekly Review. 
Cpl. Ronald Bumbry
Media Relations Officer