Quick thinking by local citizens prevent vehicle theft on Viking's main street "in broad daylight"
Quick thinking on the part of local citizens helped prevent a vehicle theft in broad daylight on Viking's Main Street.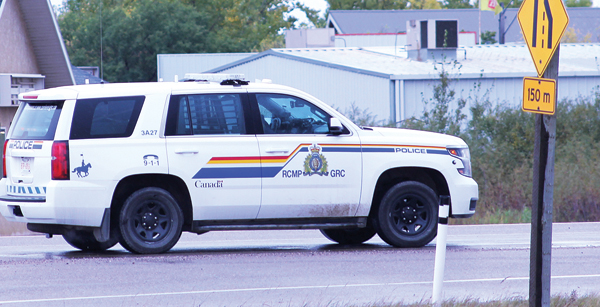 Viking's Main Street was the centre of attention the afternoon of Nov. 21 when local citizens noticed suspicious activity in front of the Bumper to Bumper store.
People out on the street noticed a vehicle slow down and drop off a female suspect. The suspect then entered an unlocked vehicle left idling in front of the store and drove away.
While alerting Viking RCMP to the theft in progress, citizens observed the suspect travelling back through town and parking at a lot beside the train station
Cpl. Brad Mouland said she was followed and….
for more see the Nov. 29/17 Weekly Review