Kinsella Performing Arts Guild kicks off season with a "Rock 'N' Remember" tribute to Elvis
The Kinsella Performing Arts Guild's first performance of the 2017-2018 season was a tribute artist singing the late Elvis Presley's greatest hits, which ranged over decades.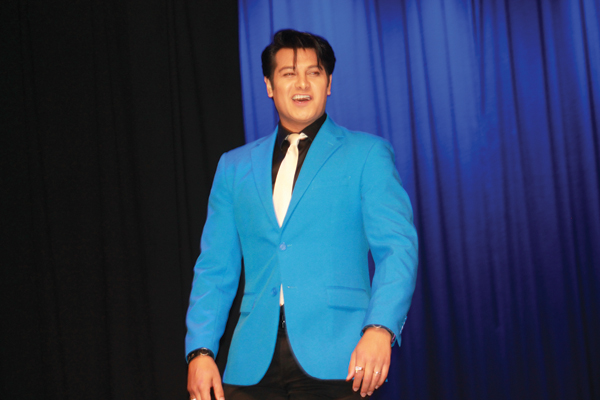 Joseph Hall's "Elvis – Rock 'N' Remember Tribute" transported the full house of obvious Elvis lovers at the Kinsella Community Hall to a time and place when Elvis' music was king.
He sang songs such as "Hound Dog" and "All Shook Up," all the while making the moves and gestures so familiar for the King of Rock and Roll.
His Elvis stage persona and singing was impressive enough to have earned him 10th place on NBC's America's Got Talent in 2008. Hall has said he wants to capture "the essence of Elvis," as opposed to…
for more see the Nov. 29/17 Weekly Review