Holden's Evan Ligard takes 1st place at CFR's mutton busting event – two brothers compete in exciting competition at Northlands
Two local cowboys competed among 8 other young cowboys and cowgirls at the Edmonton Canadian Finals Rodeo on November 8th for the exciting mutton busting event.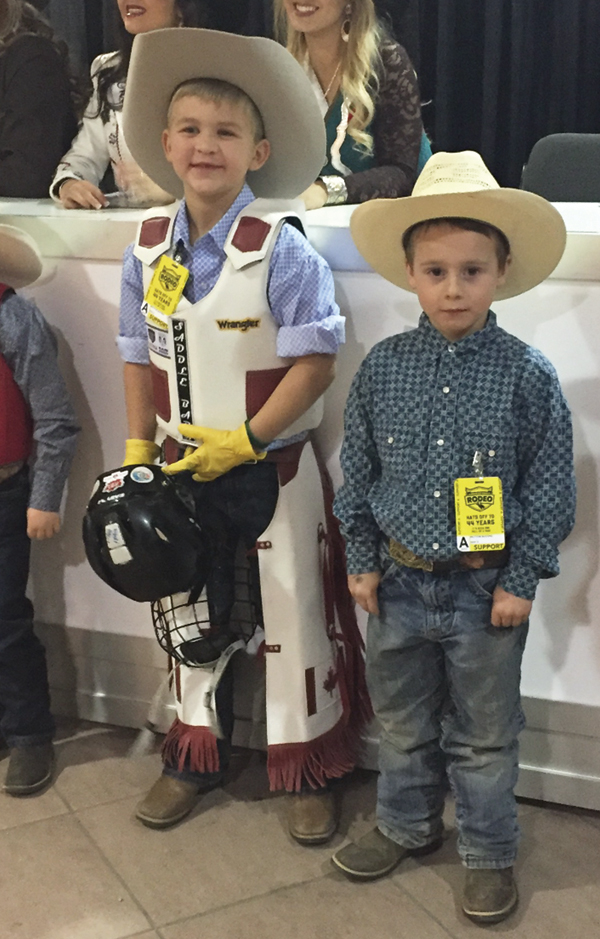 The 2 boys received special passes to go behind the chutes and hang out with the professional cowboys, cowgirls and rodeo queens for most of the Thursday rodeo, what an opportunity!
Pictured is Wyatt Olsen on the left  and Evan Ligard on the right.
Wyatt and Evan were …
for more see the Nov. 22/17 Weekly Review