Viking's new mayor and council take oath of office
New Mayor of Viking Jason Ritchie and town council were sworn-in at an organizational meeting held on Wednesday, Oct. 25 following municipal elections nine days earlier.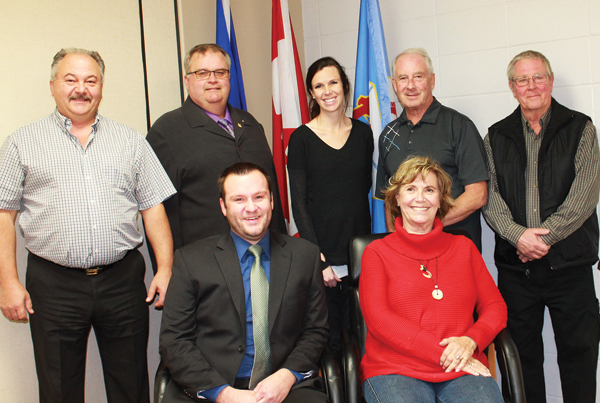 David Zayonce, who was mayor for the previous council term, acted as commissioner of oaths for the swearing in ceremony. Once Ritchie was sworn into office the commissioner of oaths duty passed to him, said interim CAO Al Harvey.
"Welcome everyone, I am looking forward to working with you over the next four years," said Ritchie, after assuming the chair. He added that there would be "lots of challenges, lots of learning" to be done over that time.
Ritchie also said …
for more see the Oct. 31/17 Weekly Review