Viking School Achievement Award winners
The Viking School Achievement Awards were held the evening of Oct. 27 at the Viking School gymnasium.
Principal Adam Madsen acted as master of ceremonies for the evening, welcoming everyone and congratulating the students on their achievements. The winner of the Governor General's Academic Medal was Leah Wilkins.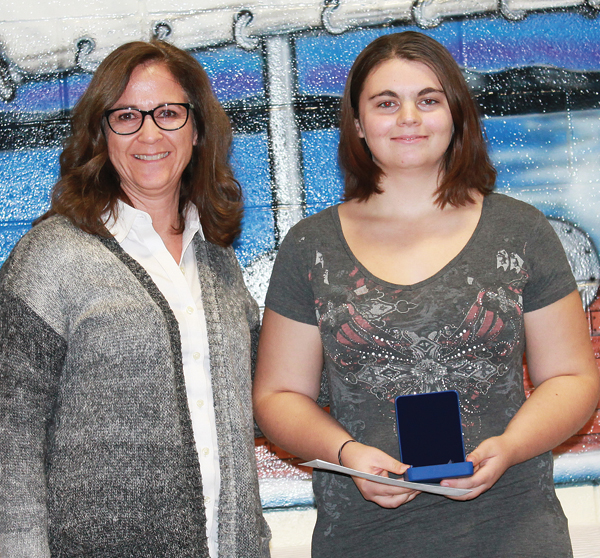 The awards were presented based on the 2016-2017 school year:
Student Union Awards – presented by Hailey Ruzicka and Kennedy Labreche to: Grade 7: Citizenship – Logyn Littau, Most Improved – Meranda Ferguson; Grade 8: Citizenship – Bailey Haeberle, Most Improved – Ally Arndt; Grade 9: Citizenship – Jessica Brandt, Most Improved – Kelly Rauser; Grade 10: Highest Academic – Halley Ruzicka, Citizenship – Halley Ruzicka; Grade 11: Highest Academic – Hailey Lancaster, Citizenship – Jill Beaumont.
Subject Awards went to:…
for more see the Oct. 31/17 Weekly Review