New county council sworn-in – Reeve Jim Kallal, Deputy Reeve Barry Bruce and Acting Reeve Gene Hrabec
Jim Kallal is the reeve of Beaver County following an organizational meeting of the newly elected council on Wednesday, Oct. 25. Kallal, who represents Division 1, was the only councillor nominated and went in by acclamation.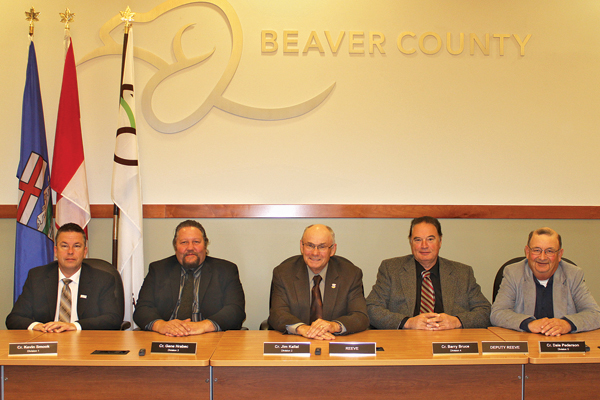 The new Deputy Reeve is Division 4's representative Barry Bruce, who was nominated by former reeve Kevin Smook. Smook, who represents Division 1, was reeve for three years and the only councillor from the previous council to be re-elected (by acclamation).
Kallal nominated Gene Hrabec (Division 3) but the vote by secret ballot favoured Bruce 3-2. Dale Pederson of Division 5 was the swing vote.
Hrabec became Acting Reeve after going in by acclamation after a nomination by Smook… for more see the Oct. 31/17 Weekly Review