Fill the TREE and give Christmas to those in need!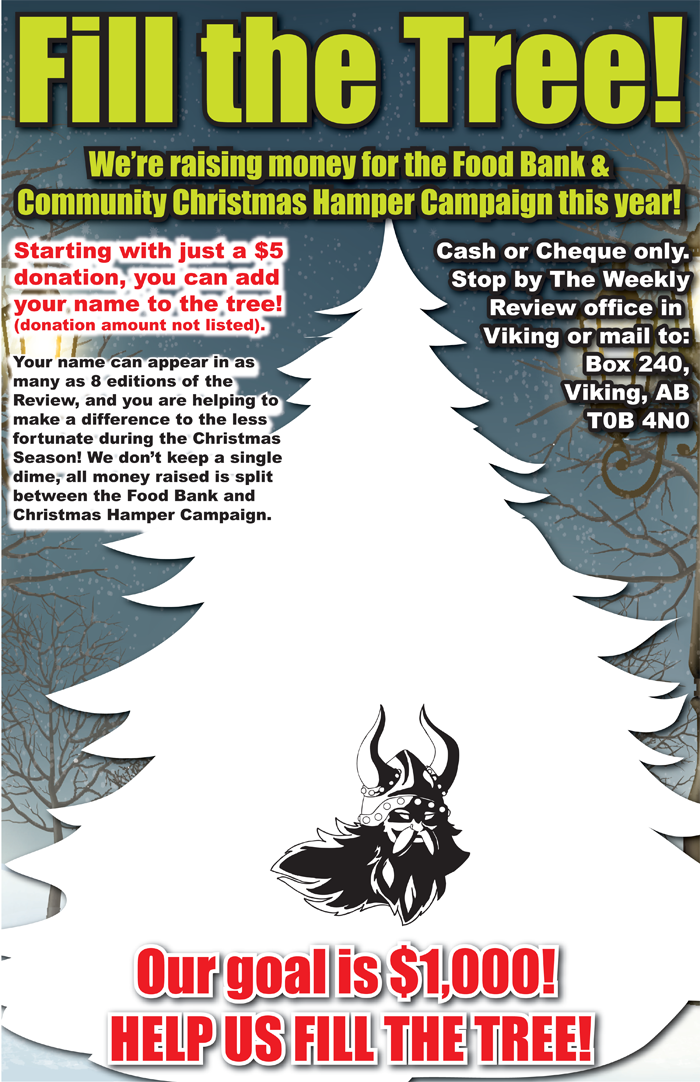 It's time to FILL THE TREE with names and donations for the Food Bank and Christmas Hamper Campaign! Minimum $5. For donating, you and your family's name will get in the paper every week up until Christmas! Your donation amount is never published. Our goal is $1,000 to give Christmas to the less fortunate!
In Flagstaff County, we raised $4,800 for the Christmas Sharing program last year! Let's see what we can do in Beaver County!
Stop by our Viking office or mail cash or cheque to Box 240, Viking, AB T0B 4N0.
We don't keep a dime. Everything goes to a good cause!