Police seek help in identifying suspects who rammed Irma convenience store with stolen truck
On October 12, 2017, the Wainwright RCMP were notified of damage to the front door of the Irma Convenience Store.
Once on scene, it was determined a pickup truck was used to smash through the front doors.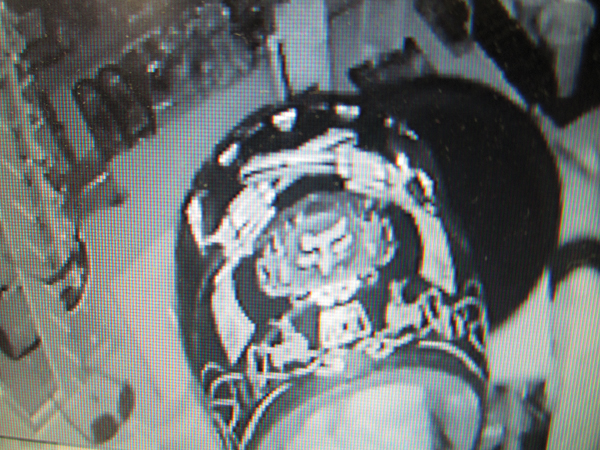 Access was gained to the business by two suspects who proceeded to steal a large quantity of cigarettes and other goods including hats, sunglasses and lighters.
One suspect was observed on video surveillance wearing a distinctive motocross helmet with a cow skull on the top/front and cross revolver pistols on the back (a Fox logo is also noted below the pistols).
The second suspect was … for more see the Oct. 24/17 Weekly Review