Town donates land in return for building to house local community groups
A flurry of activity is underway in the parking lot to the west of Viking's former administration building as a one storey building is under construction.
The building is expected to house the Beaver Emergency Services Commission (BESC), Viking/Beaver Family and Community Support Services (FCSS) and Viking and Holden Area Food Bank.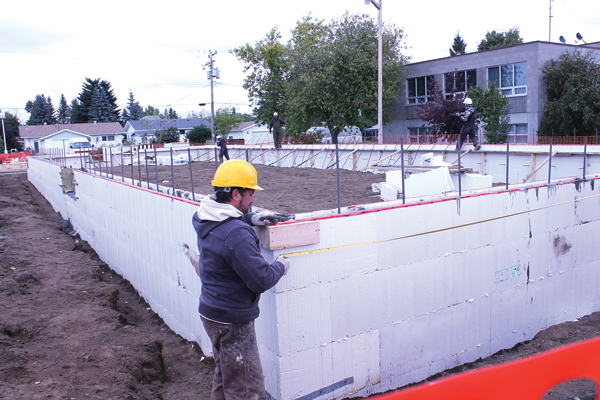 A motion was passed at Viking Council's Aug. 21 regular meeting that the town would donate the town-owned property – officially designated as Lots 13 and 14, Block 15, Plan 1174W – to 2061881 Alberta Ltd. "for the purpose of constructing a commercial building and leasing it" to BESC, FCSS and the Food Bank.
The numbered company was represented at the meeting by Dennis Bird, Dale Mizera and Daryl Hollar.
Interim CAO Al Harvey said town council donated two lots at … for more see the Sept. 26/17 Weekly Review