Viking Community Registration Night kicks off fall/winter activities
With the advent of colder weather last week, the Viking Community Registration Night was a timely chance for everyone to sign up for some fall and winter activities.
The registration night was held on Tuesday, Sept. 12 from 4 p.m. to 8 p.m. at the Viking Carena.
Pastor Darren Anderson was manning two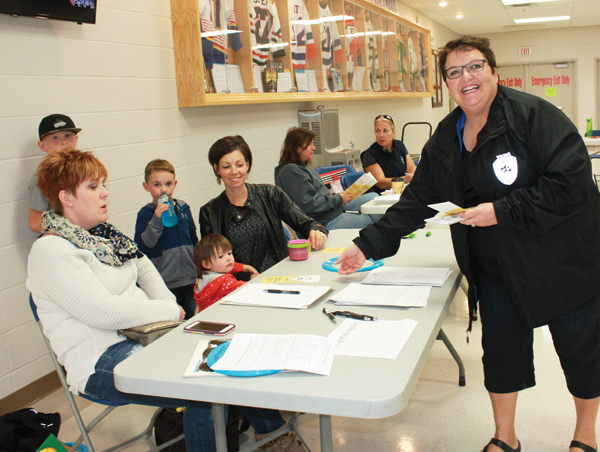 tables that night. At the Alliance Church table he was signing people up for the church's annual Viking Church Hockey League. It's a unique Friday night experience for everyone from Grade 4 and up who wants to play no hitting, non-competitive hockey.
"We just go out and play hockey, go out and shoot the puck around," he said, explaining that it's "fun hockey." The season begins Oct. 20 and ends Feb. 23, each time running for one hour starting at 6:30 p.m.
… for more see the Sept. 19/17 Weekly Review