Viking Royal Purple celebrates Canada 150 with cake and donations
Viking Royal Purple Lodge #22 came together to give out donations to worthy groups, topping the evening off with a social that included a Canada 150 birthday cake.
The not-for-profit society was chartered in 1950 and supports many groups and organizations in the community and beyond.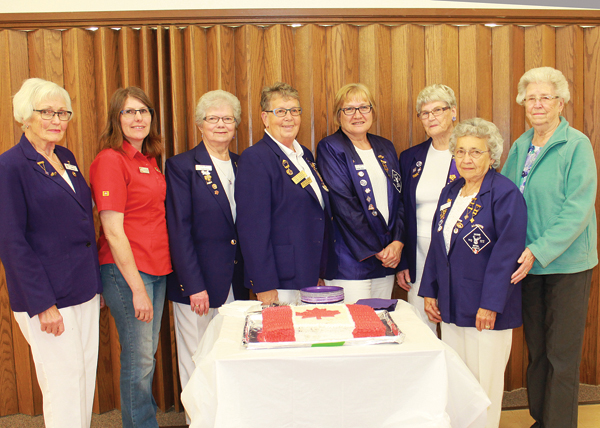 Officials from both STAR Air Ambulance and Compassion House attended the meeting at the Viking Seniors Centre to receive their annual donation from the Royal Purple, whose goal is "to promote and support initiatives that benefit local communities, especially children's programs."
Dawn Hodgins, Secretary and Past-President of the Alberta Royal Purple, was mistress of ceremonies at the event, with Honoured Royal Lady Alexis Hill presenting the beneficiaries with the donation cheques.
… for more see the Sept. 19/17 Weekly Review