Contaminated soil source of delay for 619 project
A report to Viking Council Aug. 21 indicated that the second phase of the Highway 619 water and sewer replacement project was 75 per cent complete.
The project is given high priority on the action items listed at the meeting with a report provided to council.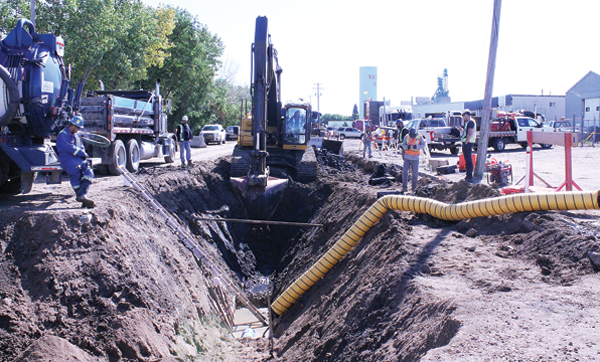 The update stated that the service work on the road should be completed by the end of August. Also it was reported that more hydrocarbon contamination was found on the south side at the old Petro Canada site.
Contractor Bluebird Construction is doing the water and sewer line replacement work on 619.
Company supervisor Jason Nichol said 110 metres of water and sewer pipe line had to be replaced in all for the project. But he confirmed that the presence of the contaminated soil, believed to have seeped into the ground under the street from two property sites… for more see the Aug. 29/17 Weekly Review