Sutter family inducted into Alberta Hockey Hall of Fame
The 2017 Alberta Hockey Hall of Fame induction ceremony was held on July 23 in Canmore.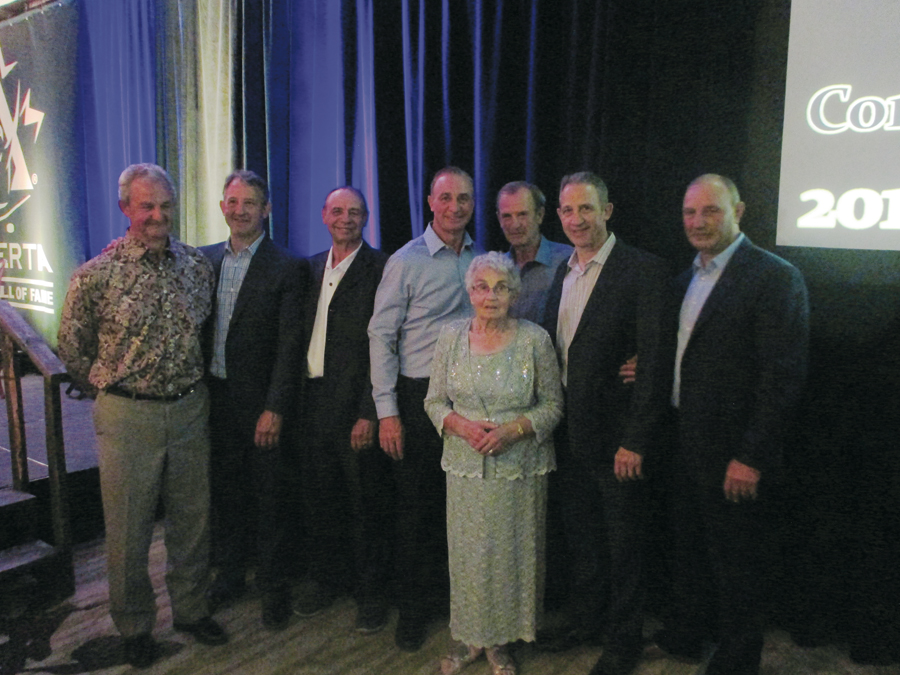 Viking's most famous family, the Sutters, were there to be inducted. All seven Sutter boys, Brent, Brian, Darryl, Duane, Gary, Rich, and Ron, along with their parents Grace and Louis were inducted into the Hall of Fame in recognition of their contribution to the game of hockey in Alberta.
Bios of all the inductees can be found online at hockeyalberta.ca.
An updated bio on the Sutter family was featured in the March 21 issue of The Weekly Review with the induction announcement.
For more see the Aug 8/17 Weekly Review