104th annual Bruce Stampede
The 104th Annual Bruce Stampede took place over the weekend from July 28-30. As usual, various trailers and RVs filled the camping grounds surrounding the rodeo arena days before the events started.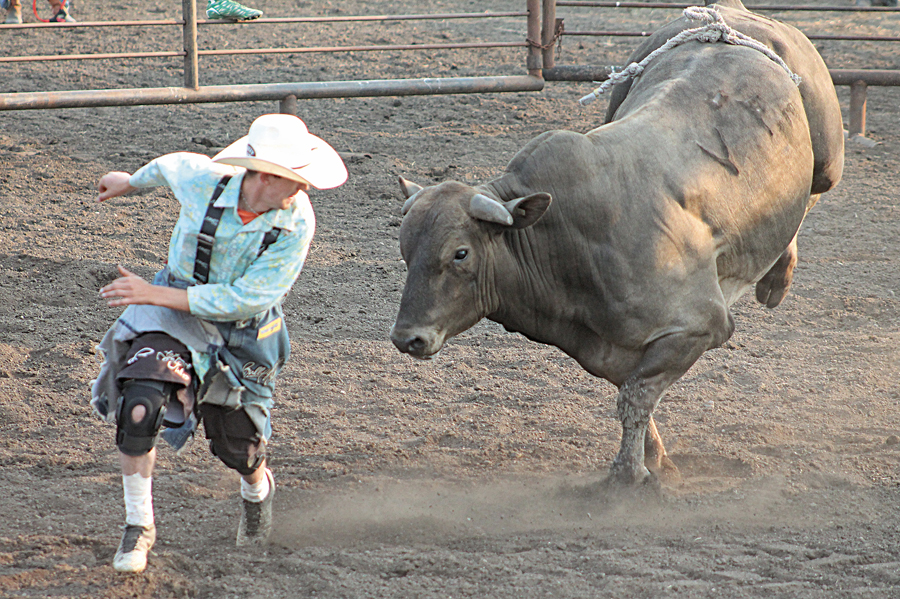 Friday evening started with the chuckwagon and chariot races, then the rodeo grounds hosted a concert featuring Trevor Panczak and the Off Ramp Boys.
Saturday morning the decision was made to cancel the chucks and chariots due to rainy weather.
Despite the cancellation, the weather improved before the local, amateur rodeo began at 1 p.m. Plenty of spectators turned out to watch locals take part in various events including mule races, calf tying, wild cow milking, bloomer races, peewee barrel racing, jr. steer riding, stick horse races, and more.
Some excitement was had during the greased pig chase … for more see the Aug. 1/17 Weekly Review