Seniors' Appreciation events held in Beaver County
Viking/Beaver Family and Community Support Services (FCSS) and Beaver County partnered together to host two seniors' appreciation events last week.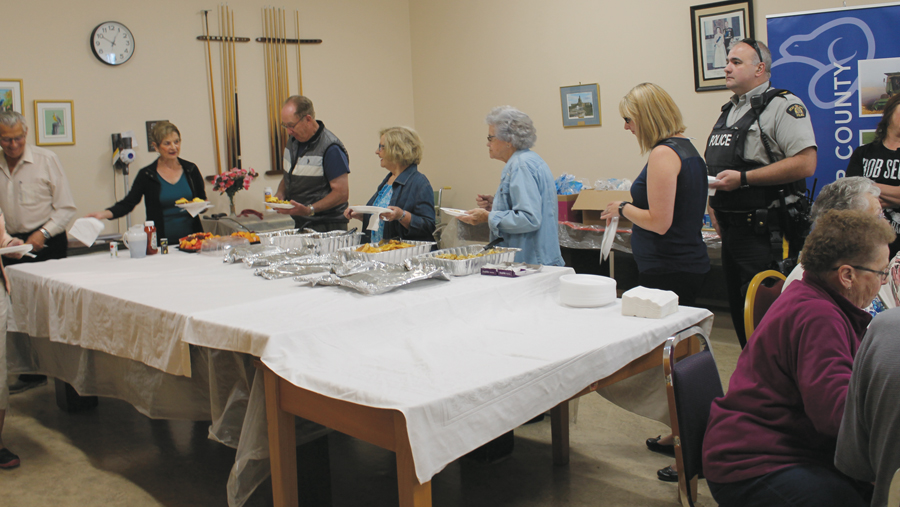 Since June 5-10 marked Seniors' Week in Alberta, the lunch in Viking on June 5 and breakfast in Bruce on June 9 were open to all seniors in the County.
Along with meals, the appreciation events featured several speakers who educated the seniors in attendance on various topics.
In Viking, presenters from the RCMP gave local seniors information about fraud and how to avoid becoming victims of scams. Greetings were also brought from Town of Viking Councillor Ellen Lefsrud and Beaver County's Susan Lungal.
At the Bruce event, the first presenter was Loretta Kroeker, Rural Elder Abuse Coalition coordinator.