Erickson family of Irma win 2016 Farm Family Award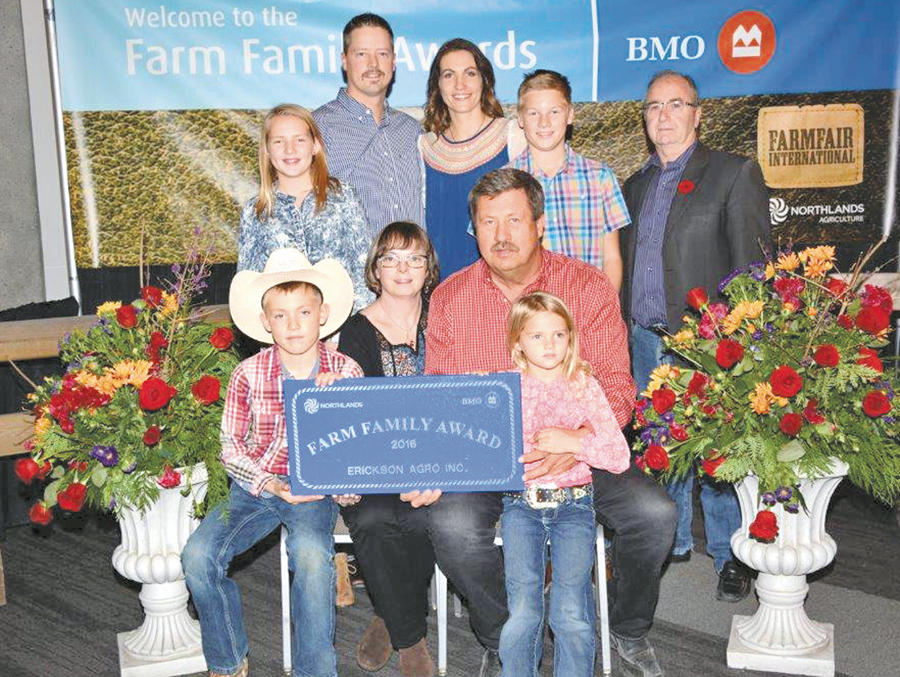 Kent and Tausha Erickson of Irma, along with their family, were nominated by the Irma Ag Society to win the BMO Farm Family award this year.
The award is given out yearly in November at Farmfair International in Edmonton during the CFR week, in early November.
Wendy Holt of the Irma Ag Society said the M.D. of Wainwright nominates one family every two years, and Irma can choose a family every second nomination.
This means that the Irma Ag Society nominates a farm family every four years.
Holt said the reason the Erickson family was chosen to be nominated was "their innovative farming practices, his participation on agricultural boards, and their volunteerism in the Irma community." 
Kent Erickson said … FOR MORE SEE THE DEC 20/16 WEEKLY REVIEW