VIKING'S TOREY HILL ON PROVINCIAL WINNING BASKETBALL TEAM – NAIT now heads to Nationals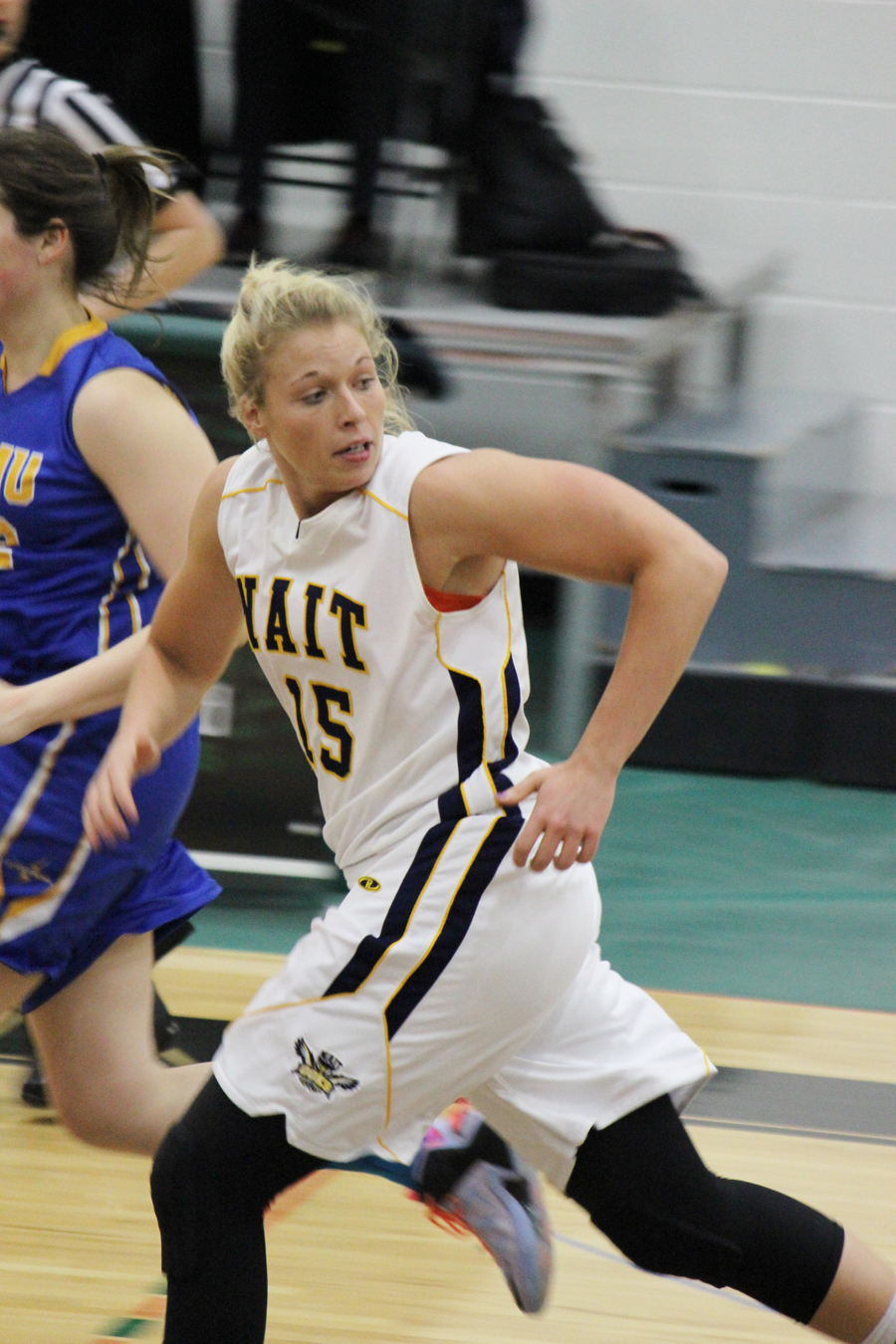 Suzanne Jakubec photos
Viking's Torey Hill is a member of the NAIT Ooks basketball team which won gold this past weekend at the Alberta Colleges Athletic Conference (ACAC) provincial championships in Lloydminster. The Ooks defeated St. Mary's University College Lightning 69-66 to win the 2015-2016 ACAC Women's Basketball Championships. Both the Ooks and Lightning advance to the 2015-2016 CCAA Women's Basketball National Championships to be held March 16-19 in Windsor, Ontario.