COPS MEMBERSHIP GROWS in Viking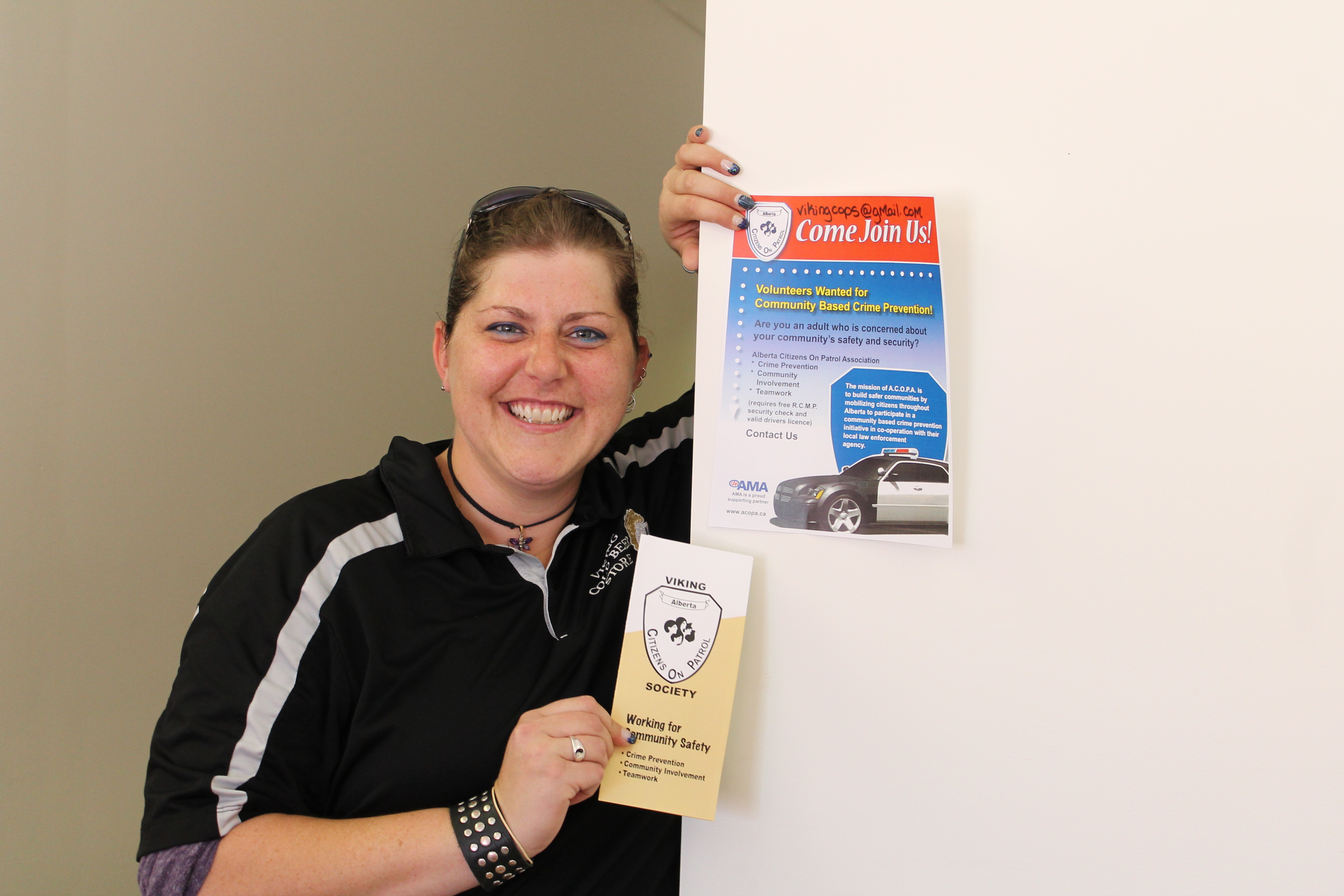 Cindy Docksteader, President of Viking Citizens on Patrol Society (COPS) was recently out and about handing out newly printed posters and information pamphlets on COPS.
The informative material outlines what the role of a member is and the requirements needed to join. It also outlines the goals of all COPS groups.
Docksteader said currently the Viking group has 24 members and one membership pending.
She said one of the goals of Viking COPS is to achieve enough members to incorporate a rural crime watch and that Viking COPS hopes to implement the "Lock it or Lose it" program and also the Report impaired drivers program (RID).
… for more see the Sept. 29/15 Weekly Review