Viking Subway now under new ownership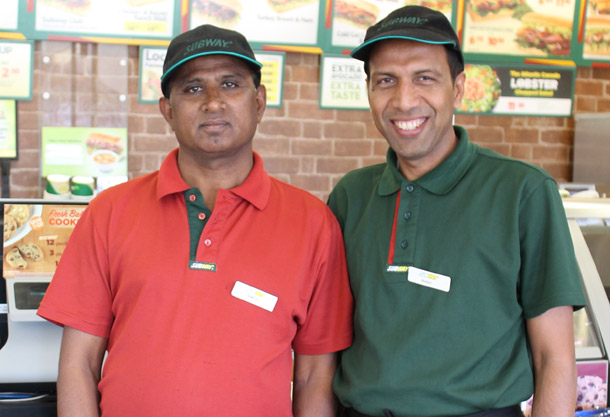 Rameshkumar Patel and Bharatkumar Patel are the new owners of the Viking Subway.
The two family friends took over the business on Aug. 12. Viking is the second Subway outlet the two friends operate.
As well as the Viking outlet, the business partners own a location in Drayton Valley which they have operated since 2006.
Rameshkumar and Bharatkumar say they are eager to serve the community of Viking, stating that their motto is to provide fresh, healthy food to their customers while offering friendly, timely customer service.
The pair say they were first attracted to Viking by its peaceful environment and welcoming community feeling.
Although they have not permanently located to Viking, they have rented residential property which enables them to visit the Viking location whenever necessary.
The new owners are currently looking to hire staff at the Viking location.
Make a point of stopping by the Viking Subway location and welcoming the new owners to the community.
Lorraine Poulsen
Editor