Eat East showcase planned for Viking in September – Council pledges support to two special projects for town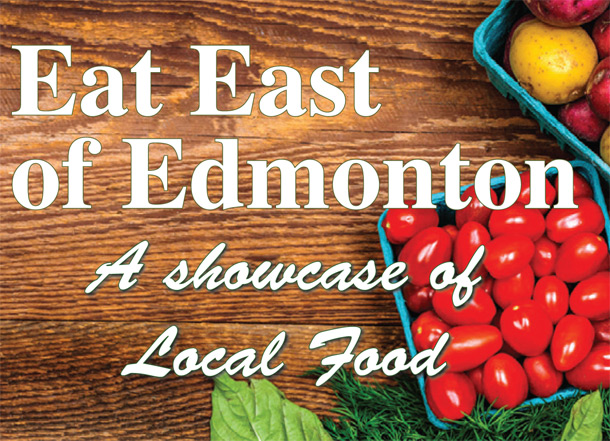 Support in the combined amount of $1,000 was given to two projects by Viking town council at its regular meeting Monday, Aug. 17.
During the last meeting of Council at the downtown town office, both a planned business builder presentation and a Go East event were given $500 each to promote and assist in the success of both programs.
Last Monday's meeting was the last council meeting to be held at the downtown location.
Starting in September council meetings will take place in the Carena Complex town offices.
The Town of Viking, represented by Recreation and Culture Co-ordinator Amber Hennig, is a member of GO EAST of Edmonton and will be one of the major sponsors at a Eat East celebration which is planned in Viking on Sept. 30.
Council heard that GO East will be hosting its first annual showcase of local food here in Viking at the Viking Communi-ty Hall from 2 to 7 p.m. on Sept. 30.
Members, guests and visitors are invited to attend and Council agreed it would be beneficial for the town to serve as a sponsor of the event.
In addition to a locally sourced meal, prepared by Food With Flair and featuring local fresh food from this region, there will be a number of presentations offered during a 2 to 5 p.m. showcase.
Council agreed that by stepping forward as a major sponsor, the town and the area will enjoy continued tourism growth and recognition as a desired destination for visitors.
The second project to be assisted financially by the town was business building webinars, set to take place in Viking at the end of September.
The Rural Alberta Business Centre, a part of Community Futures, will partner with the town to host webinars in the community for residents wanting to start a business in the region.
Community Futures will be hosting four webinar sessions in group sessions which will touch on such topics as why customers will buy locally and how to create a newsletter that will attract customers.
There is $100 fee for anyone wishing to take part in the webinar sessions. Council made a resolution to commit $500 to help host and promote the event.
Lorraine Poulsen
Editor