VIKING SCHOOL TAKES PART IN PINK SHIRT DAY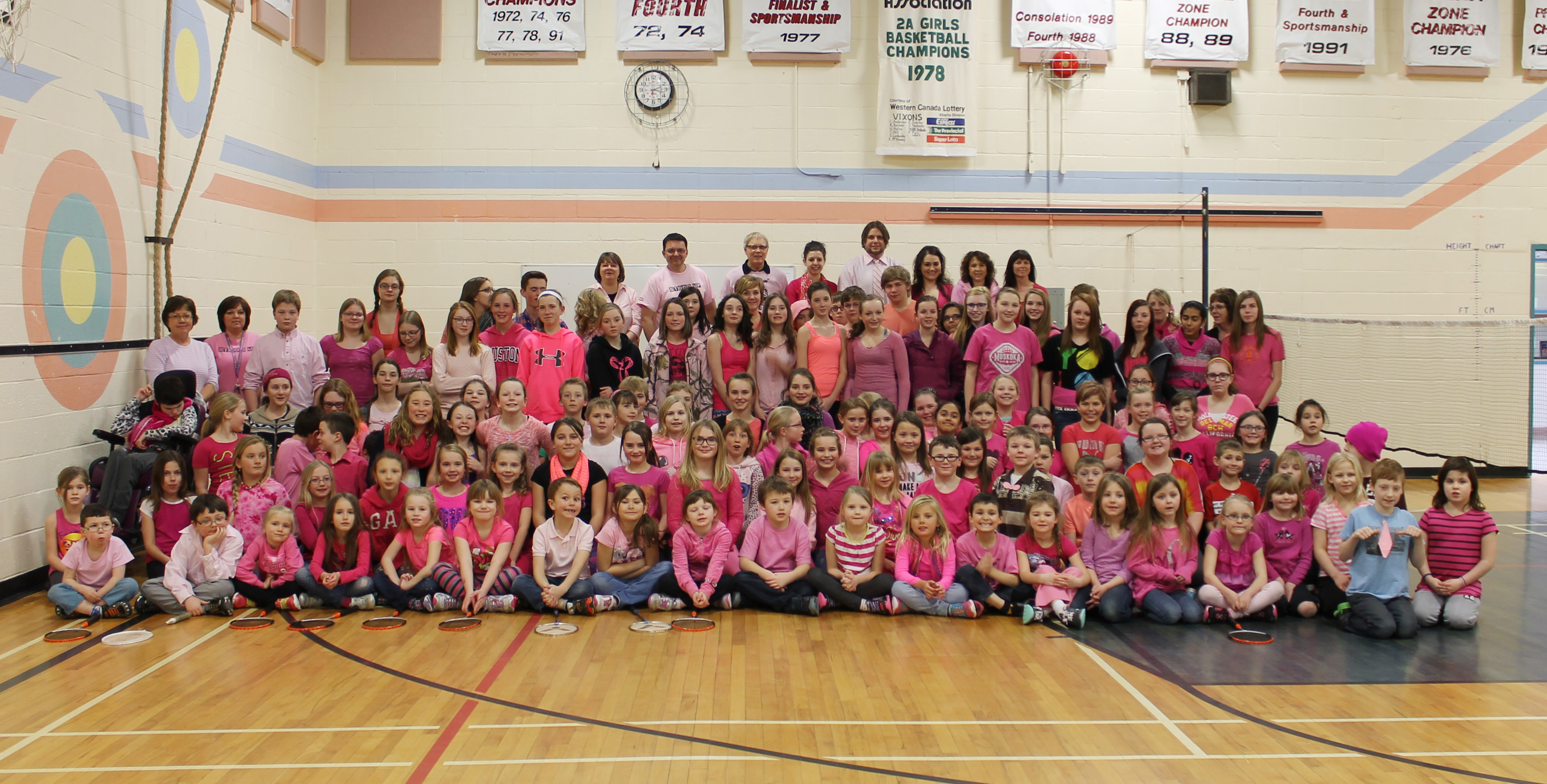 If you saw an unusual number of people wearing pink on Wednesday, Feb. 25, it was because they were taking part in Pink Shirt Day, a day which draws attention to bullying and the need to  stop it from happening.
    Pink Shirt Day started in 2007 by David Shepherd and Travis Price, two Nova Scotia high school students who bought and distributed 50 pink shirts after ninth grade student Charles McNeill was bullied for wearing a pink shirt during the first day.
    The show of support quickly caught on and spread across the country.
    The campaign is now in its eighth year, and although teachers and parents say they have seen an improvement among students, bullying continues to be a major problem in schools, workplaces, homes, and over the Internet.
For more see the March 3/15 issue of the Weekly Review