HOLOCAUST SURVIVOR SHARES MEMORIES AND FUTURE HOPE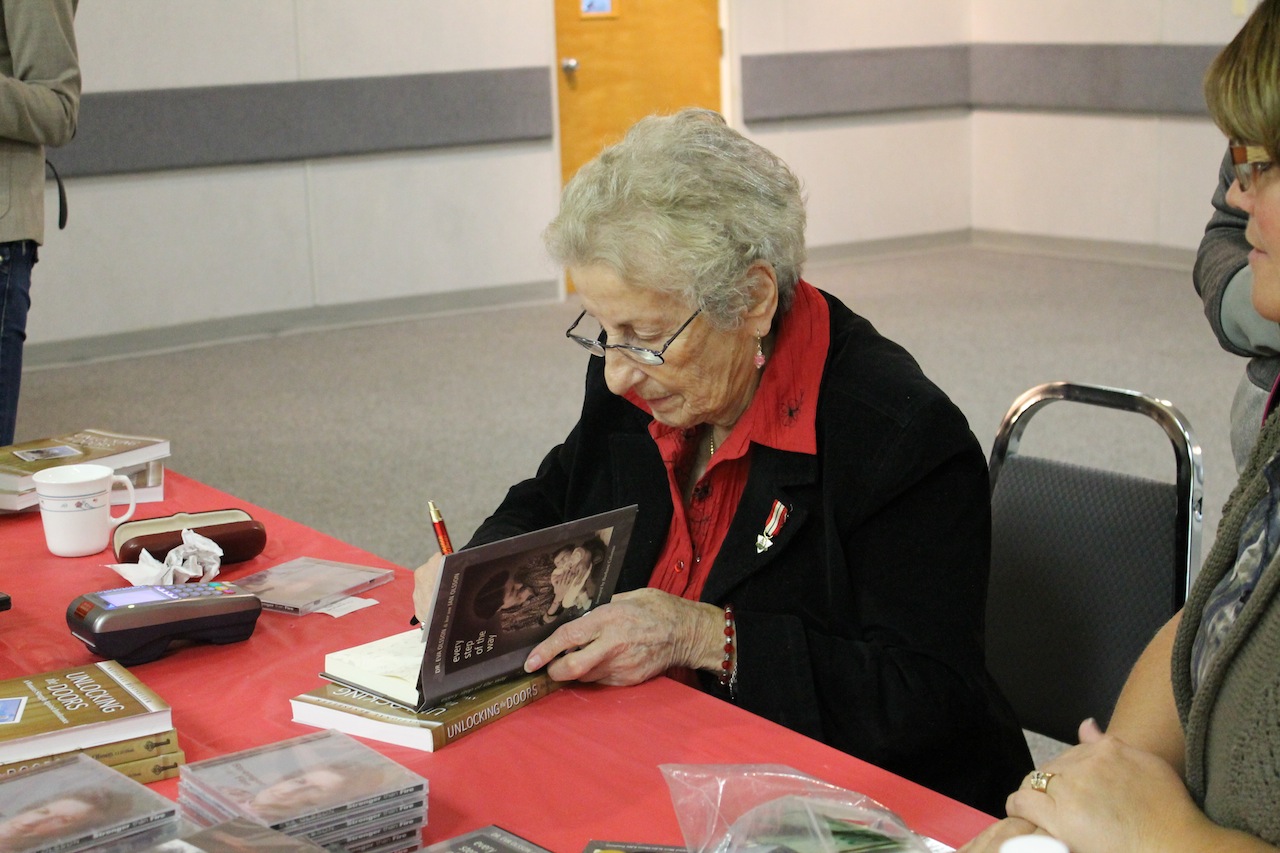 Forced to live in a hole in the ground, deprived of food and water for days and subjected to endlessly cruel personal indignities, holocaust survivor Dr. Eva Olsson told a hushed audience here on Friday that she hates no one.
    Not only, she said, does she ask the word hate not be used in any context, but that adults pass on a legacy of unconditional acceptance to every member of the human race.
    Dr. Olsson  said her personal journey has taught her to speak out in an effort to eliminate hate, bullies and bystanders.
    "Children are not born racist, that is a learned attitude. I never allowed my grandchildren to use the word. I don't like it. Hate is a killer."
For more see the Oct. 7/14 issue of the Weekly Review