ANOTHER WIDE LOAD MOVES THROUGH VIKING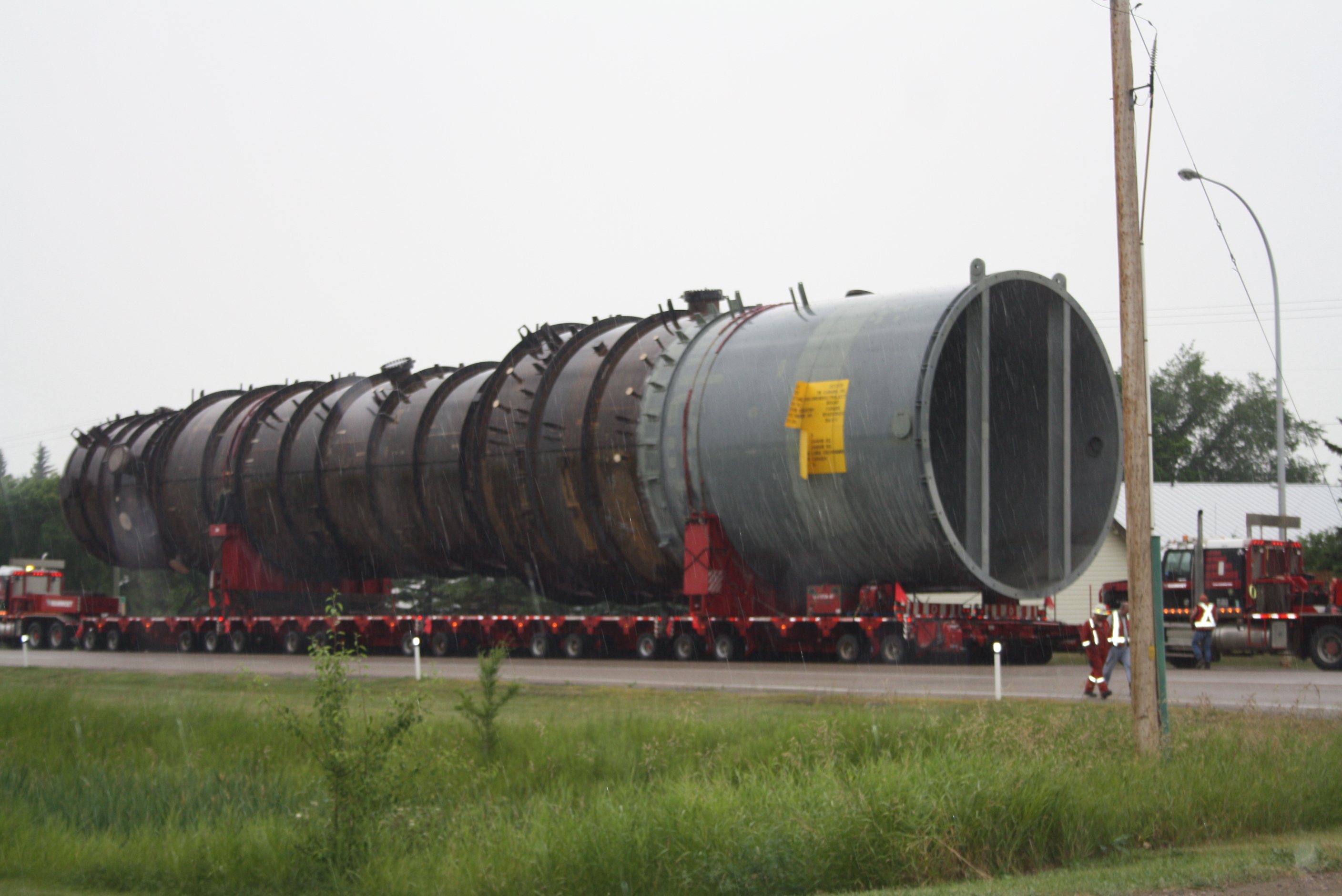 Although it is common place to see huge loads pass through Viking on route to Fort McMurray, the size of the vessels being transported north is a continual source of amazement.
    Wide loads travel the Edmonton/Viking/ Fort McMurray corridor on an almost daily basis, however, every so often a super-wide load travels the route. Prior warnings of the movement of such a load is broadcast through various media outlets to advise motorists of the possibility of traffic delays.
    At noon on Thursday, June 17 another super- wide load inched its way through Viking en route  from Edmonton to Fort McMurray.
    Through a light rain, the huge load crossed the CN rail tracks and stopped  briefly on the side of the road before heading towards Two Hills.
For more see the July 22/14 Viking Weekly Review