HOLDEN FARMERS' DAY features Military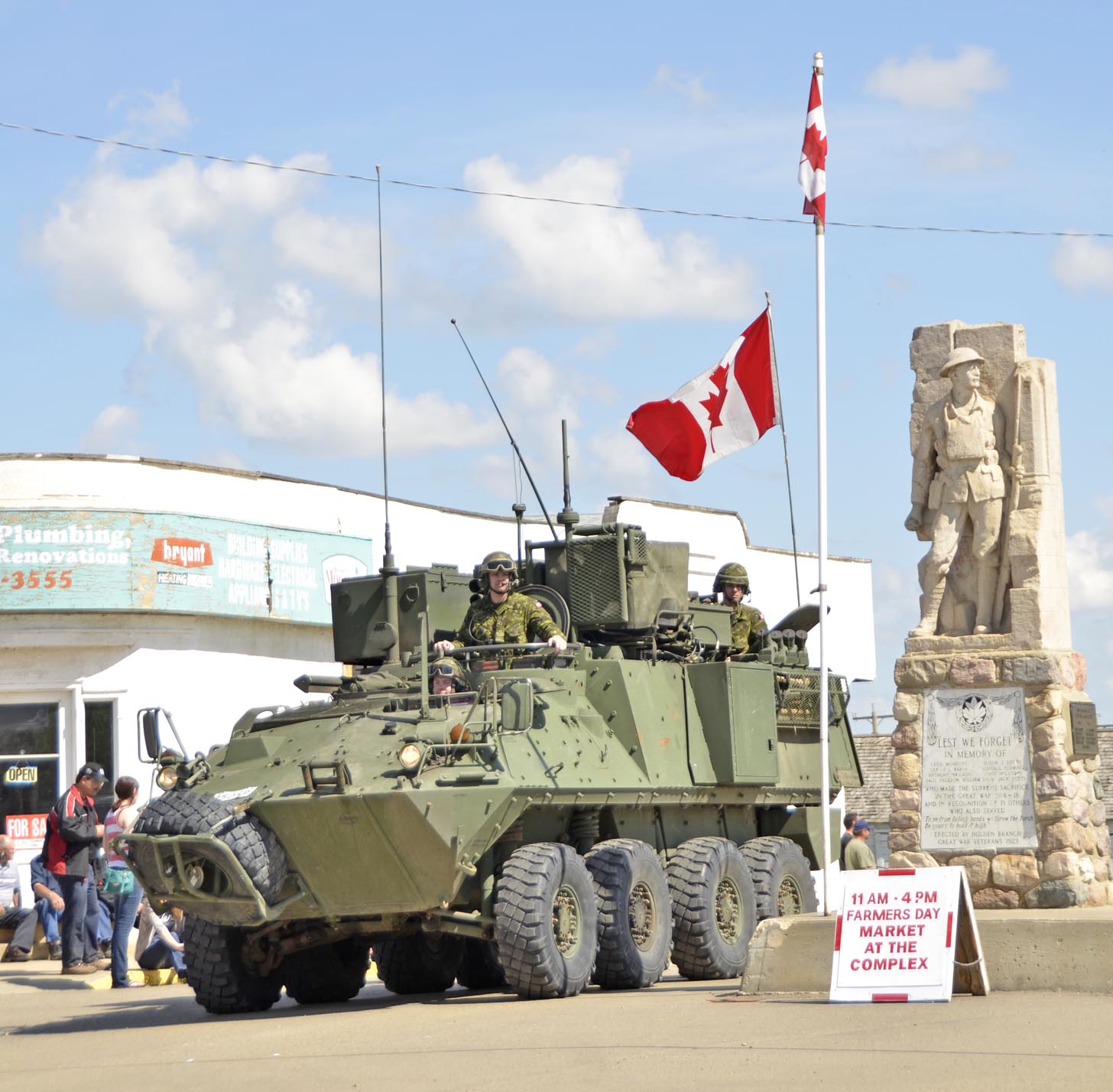 The annual Soapbox Derby was once again a big part of Holden's Farmers' Day which took place Saturday, June 12.
There were a variety of entries in Saturday's parade and lots of candy for children to collect from the streets.
The 1 Canadian Mechanized Brigade Group Headquarters & Signal Squadron from CFB Edmonton brought two Bison armoured vehicles,  a jeep, and satellite, together forming their Forward Command Post, which they use to coordinate the actions and movement of their fighting and support elements.
Members of the army from the Edmonton base were on hand for the parade and later set up an impressive display in the sports grounds.
For more see the June 17/14 Viking Weekly Review