Three vying for Viking Mayor at candidates forum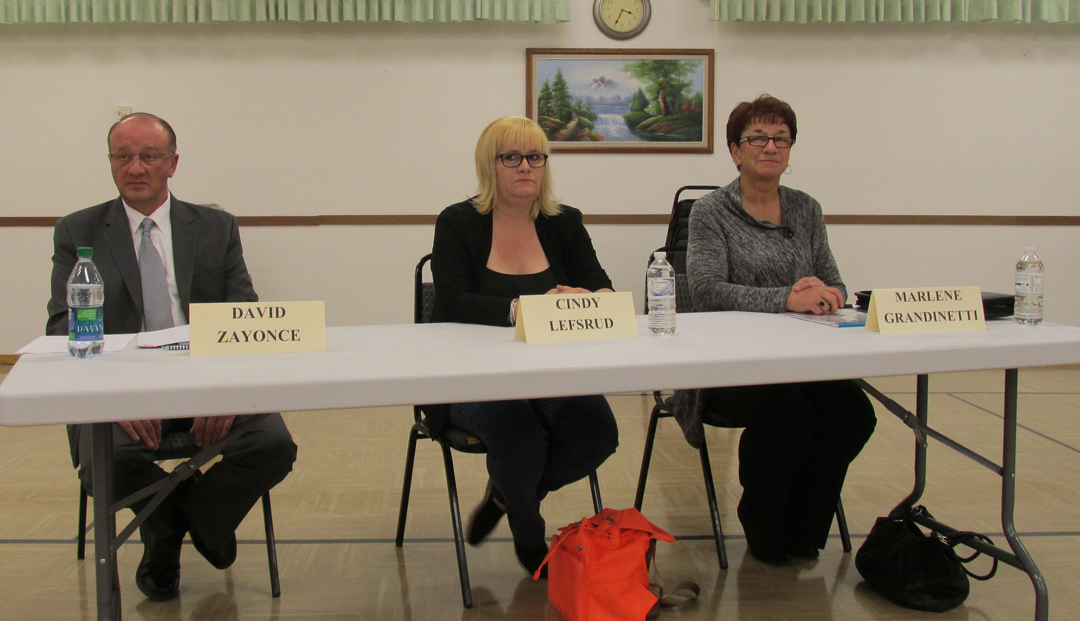 Incumbent Mayor Marlene Grandinetti hinted during the Mayoral Forum Thurday night, Oct. 10, that good things are about to happen for Viking.
    When asked by candidate for councillor Mac Cumming what each candidate would do to entice business to set up in Viking, Grandinetti said council has been working on a number of items and said "things will be happening in the future," adding "until they become a reality" they cannot be discussed.
    She did, however, announce that the ice in the Carena Complex has been booked, for the first time, by an out of town mens hockey team. The team has booked the ice every Monday of the season.
For more see the Oct. 15/13 issue of the Viking Weekly Review