Future rural physician receives bursary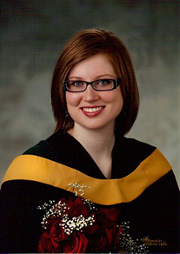 Katelin Overbo of Kinsella, will be featured in this month's edition of the Alberta Rural Physician Action Plan (RPAP) Enewsletter, as the featured recipient of the Dr. John N. Hnatuik Rural Medical Student Bursary.
The bursary was awarded in January of this year, to 12 medical students.
Once awarded the bursary, the student will receive the bursary each year until they graduate with a medical degree.
The bursary requirement is a three-year Return-in-Service agreement with RPAP.
For more see the June 11/13 Viking Weekly Review