Irma bantam football player selected as All-Star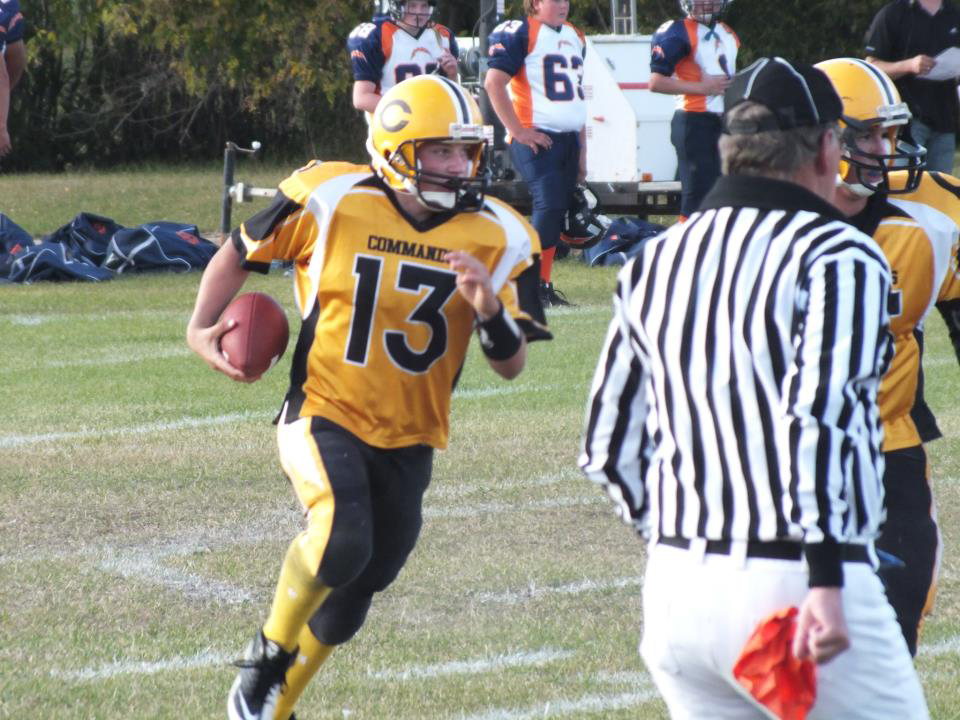 Irma's own Gavin Hollinger has been selected as a linebacker to play on the North All-Star football team, within the top one per cent of Bantam players.
He will compete against the Alberta South team in the Alberta All-Star game for graduating Bantam football players, known as the Bantam Bowl, on May 20 in Edmonton at Foote Field. The prestigious Bantam Bowl takes place every two years.
After being nominated by Shaine Cornish and Gurpal Badsheba, coaches of the Wainwright Commandos, he participated in the two day tryouts on April 21 and 22 in Edmonton for the North team before being chosen to play.
Players from the Red Deer area and north to Peace River attended the North tryouts. According to Tim Enger, Technical Director with Alberta Football, the tryouts consisted of 180 northern players competing for the final 40 spots.
For more see the May 7/13 issue of the Viking Weekly Review