Warm weather fun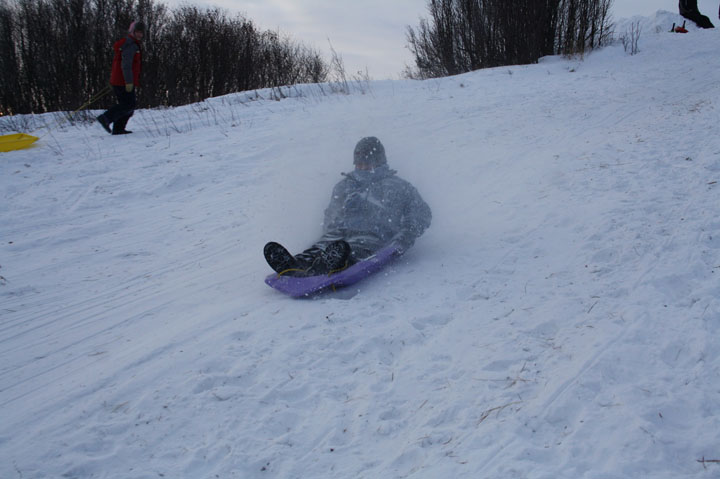 Warm Weather Fun
After weeks of bitter cold temperatures, warmer weather blanketed the area after Christmas and drew residents out of doors.
The whine of snowmobiles could be heard all around the area as conditions proved excellent for taking to the open terrain or driving along paths and trails.
And on every hill, new Christmas sleds were put to the test and youngsters of all ages enjoyed the thrill of careening to the bottom.
For Innisfree residents, the top of the hill also promised the treat of hot chocolate and a roasted hotdogs. Hosted by the Innisfree Village Council, participants enjoyed a thrilling, fun-filled afternoon.
For more see the Jan. 2/13 issue of the Viking Weekly Review