Critters invade Irma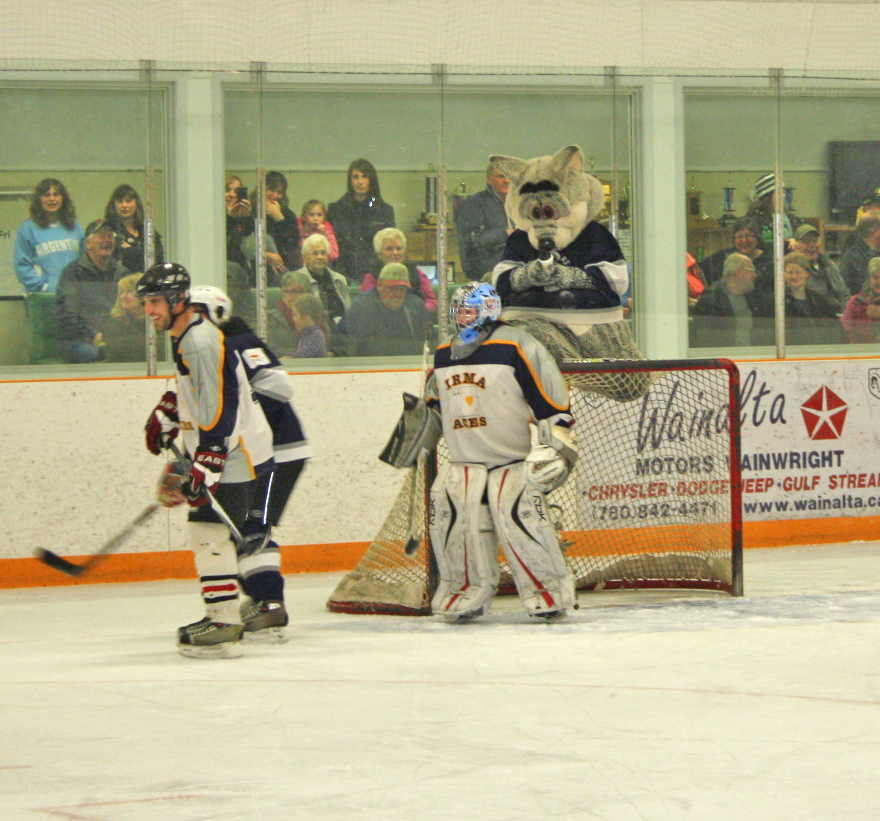 The Irma Honour Band raised about $3,500. thanks to the estimated 300 people who turned out for CFCW Critters Good Will Hockey Tour at the Irma arena, Thursday, Nov. 15.
The Irma School Honor Band hosted the CFCW Critters and will used the funds raised to help pay for some of the group's expenses during an upcoming trip to Costa Rica in March 2013.
The band members will be touring the country and performing concerts in Costa Rica and visiting some schools. Irma school's band teacher Sheldon Frissell, said one of the highlights of the tour will be when the Irma students deliver some much needed school supplies to an area of underprivileged students.
For more see the Nov. 20/12 issue of the Viking Weekly Review